Becoming a Mentor at Business in Bare Feet
Executive Overview
Sand Tracks is the name of a global startup mentoring club focused at helping startup Founders in regional and remote parts of the globe.
It's particularly aimed at those Founders who don't have easy access to many international calibre business mentors like you. Sand Tracks offers an inexpensive, group mentoring Slack forum to startup Founders all around the world where they:
Receive regular high quality, curated posts, offers and links from mentors, and
Post their questions and problems.
We ask Mentors to respond to the questions and comments with their own suggestions or thoughts based on their own experience and talents.
The Name
The name "Sand Tracks" conjures up images of walking bare footed on uneven and constantly changing surfaces where there are no trails. Where the wind gently erases the old tracks.
The name sums up so many metaphors of business in the 21st century. A century where the business world is constantly changing. Where there are no pre-defined paths or maps to follow. Where business (and life) is done everywhere and all the time, regardless of what shoes (if any) you're wearing.
The Ask
Business in Bare Feet are asking you to volunteer as a Mentor up to 4 hours per month reading and responding to Founder questions on the Slack channel.
Specifically, we're asking you to watch the online conversations and the questions posted. And then to provide comment and guidance based on your experience as a successful business global person. We hope you keep it going for at least 12 months.
Our goal here is to help budding startup founders all around the world with near-time mentoring.
How it Works
We're using the Slack app as our primary networking platform. Slack runs on your PC, tablet or smartphone.
Once you're added to the Sand Tracks Slack Workspace you'll see we have up to 10 channels on various topics where the Members will post questions and shares.
You'll respond by posting your thoughts, suggestions and ideas under each questions or discussion. Occasionally you may want to post content of your own without reference to a specific question raised. They could be text message, links, articles, videos or voice recordings. Just to spur the ideas and group on further.
That's it. All we ask is that you keep an eye on the conversations and respond in a timely fashion throughout each week.
Cost
The cost to you as a Mentor is Nil.
The Club Members will pay up to US$980 a year. We allow a year to be paid in advance or we charge in 3-month increments (quarters). Why? Because 3 months lines up with one of our key momentum teachings about Quarterly Execution Plans. We're emphasising the 3-month work periods that are common throughout the business and finance world.
What's In It For Me?
Why should be become involved?
In our experience there are a few key reasons that Mentors volunteer their time and expertise to business incubators & accelerators like Business in Bare Feet.
Want to Give Back to Society

Many successful business people want to encourage and assist the next range of business people also become successful. They want to use their business experience to help the greater community develop ideas, business and provide jobs for many.

Meet New People Around the World

Many want to build their global networks. They love meeting new people, especially innovative, energetic business people in new countries, whilst learning and engaging in around something of substance that may be very different to everyday life at home.

Lead Generation for Paid Activities

Volunteering is a great way to meet prospective clients, partners and investees. You get to work together a while and uncover even greater opportunities for both of you. We are expecting that Sand Tracks will be in a position to offer some of your paid services as optional upgrades to Members within the next year.

Profile Building

Even if you don't see any direct business opportunities from our target group the fact that you're volunteering in global economic development activities brings additional credibility to you. Which is why we are highlighting and profiling our Mentors publicly on our websites and social media. (Did I mention our social reach is in excess of 120,000 followers?)
So which reason resonates with you? Or are there others? Perhaps you can tell us in your online Application.
Service Roadmap
We've already built our MVP and engaged with a number of prospective clients to understand their needs and pain points.
In the next few weeks we'll conduct a paid trial of the service with the aim of attracting our first 100 paying clients.
Following a successful trail and some tweaking we'll promote the version 1 service and scale the membership and mentor group.
Our Version 2 service additions next year will see the rollout of Remote Personal Mentoring offerings from our mentors. Mentoring via Skype if you like.
Target Market – The Adventurous
Our ideal client isn't just a budding startup founder. It is those founders that have great passion for doing something more adventurous than the norm.
The Founders who one day may become those unicorns we read about in the media. Those with strong commitment to building something of long lasting, extreme value for the world.
Whilst we're not limiting the catchment we believe they are more likely to come from smaller communities where there is either a shortage of global business mentors able to be accessed face to face, or a lack of entrepreneurial community mindset in the town which can strangle so many prospective innovators.
Mentor Referrals
We are always on the lookout for great adventurous mentors to join us. Please feel free to refer your recommended colleagues onto us.
The key is that like you they require great reputations as innovative business people, a history of adventure in their lives and the willingness to share their experiences to help others.
What's Next
If this sound like a good opportunity you'd like to explore then we invite you to complete a Mentor Application online at https://www.businessinbarefeet.com/mentors/Mentor-Application
After processing we'll send you an invite to our Slack Workspace and you can begin to engage.
Questions
Any questions? Please feel free to shoot us a note at team@businessinbarefeet.com
- Mark, Jono & Linda
The Business in Bare Feet Team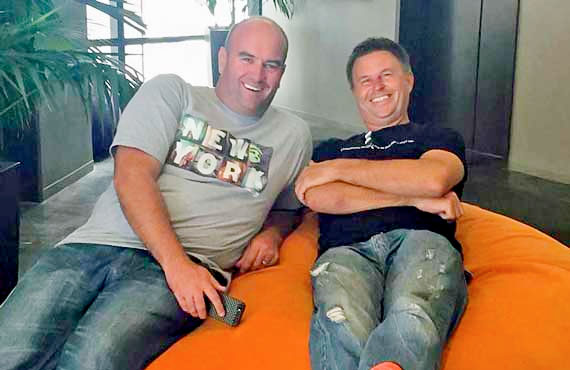 YOUR SUPPORT TEAM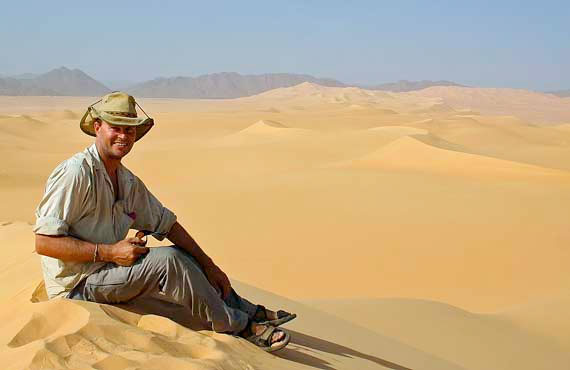 Mark Phillips
Mark Phillips has had an interesting business life. Starting off as a Chartered Accountant with KPMG he went on to become a top sales person for both Apple Computer & Microsoft selling over $250m worth of technology as well as launching a number of startups of his own and for other people. One he launched was offered $7.5m on Launch Day by a major merchant bank.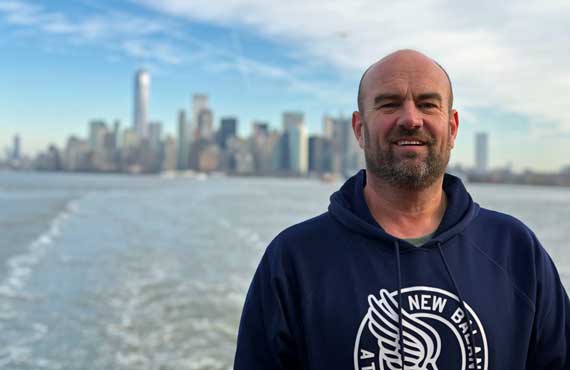 Jono Brake
Jonathan Brake (Jono) is passionate about improving entrepreneur's communication & relationships. As an Executive Coach who operates all around the world be brings the best of people out and onto the table. Allowing the whole team to benefit from the hidden talents we all have. Jono helps early stage business people discover their strengths and achieve new heights.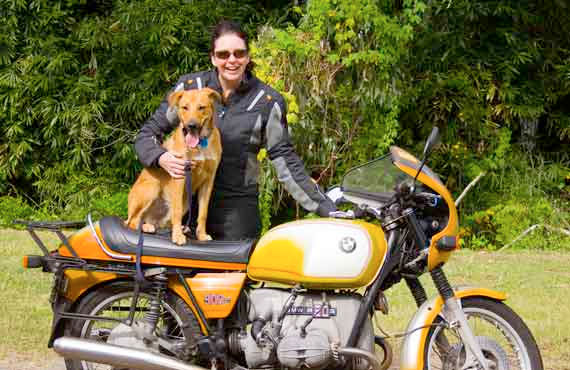 Linda McCall
Linda McCall is a NLP mindset & career transition specialist. After growing in Outback Australia, Linda joined the Air Force, became a 1st Class Flight Attendant & worked for the Royal Family of Saudi Arabia. She has learnt to fly a light plane & hot air balloon and has ridden a motorcycle around Australia & solo across the USA. She is living testament that you can do anything you put your mind to.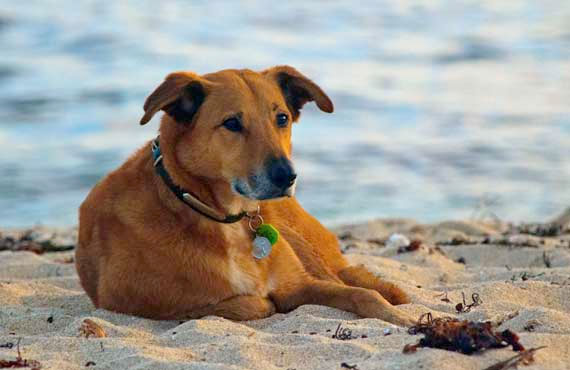 Dakar Dingo
Dakar is our Virtual Assistant. His job is to remind us up we're here to enjoy our life and live it to the fullest. Dakar is part Dingo and part Kelpie. He came from Gympie in Queensland, Australia and was on death row before being rescued from the local shelter. Dakar is passionate about his frizbee, chasing little fish & travelling. He has recently circumnavigated Australia.
YOUR TIME INVESTMENT
%

RESPONDING TO QUESTIONS
%

TELLING YOUR EXPERIENCES